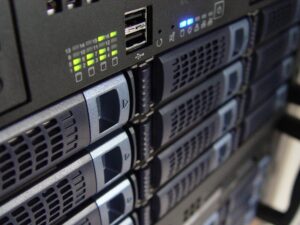 Choosing the right server solutions for critical business applications and data management is crucial for both business continuity and data security. Our company, with its expert sales and technical team, offers pre-sales and after-sales value-added services with server models that will meet your current and future business needs, from the beginner level to the highest level, providing maximum capacity and performance.
Our company, which carries out business partnerships with leading manufacturers such as Dell, HP and Lenovo for easy-to-manage and at the same time flexible, scalable and economical server models; provides servers, installation, commissioning, operating system installation, software and hardware configuration solutions.
Today, information is one of the most important and indispensable resources of institutions. For this reason, it is of great importance to store, process and evaluate data correctly. Modern data storage solutions are solutions that ensure that all data of institutions, which have different values and priorities, are consolidated and stored. With these solutions, the intensive data of the institutions are protected in a healthy and problem-free way, the data is more flexible, smart and easily managed, and access and backup needs are responded to very quickly.
While the priorities of the enterprises differ on a sectoral basis, if we need to list the basic expectations of our customers, we can list them as high availability, manageability, cloud architecture support and scalable agile infrastructures.
In recent years, virtualization technologies have been widely used on data storage units. In this context, hardware manufacturers differentiate themselves with different solutions. Different solutions are offered from virtualization of disks on data storage units to virtualization of data storage units.